2022 - 43rd Taranaki National Ford Mustang Convention
The Taranaki Mustang Club Inc is proud to host the 43rd NZ Mustang Convention, Labour weekend, 21-24 October 2022.

The base of operations is the Plymouth International Hotel, while the Saturday car show will be held at the TSB Stadium, Rogan Street, New Plymouth.

The weekend will follow the usual format, with a Friday night registration function, car show and judging on the Saturday, cruise and lunch on Sunday, with prize giving, dinner and dancing on Sunday night. We finish what is planned to be a relaxing and fun weekend with a farewell breakfast at the Plymouth on Monday morning.

Something a little different: the theme for Sunday night's function is MASQUERADE. Yes, a mask for a different place on your face! Team it with whatever costume you like.

We are really looking forward to catching up with you in October!

Great trip up for Canterbury members attending the Convention in New Plymouth and another great turn out of classics and new at the 2022 convention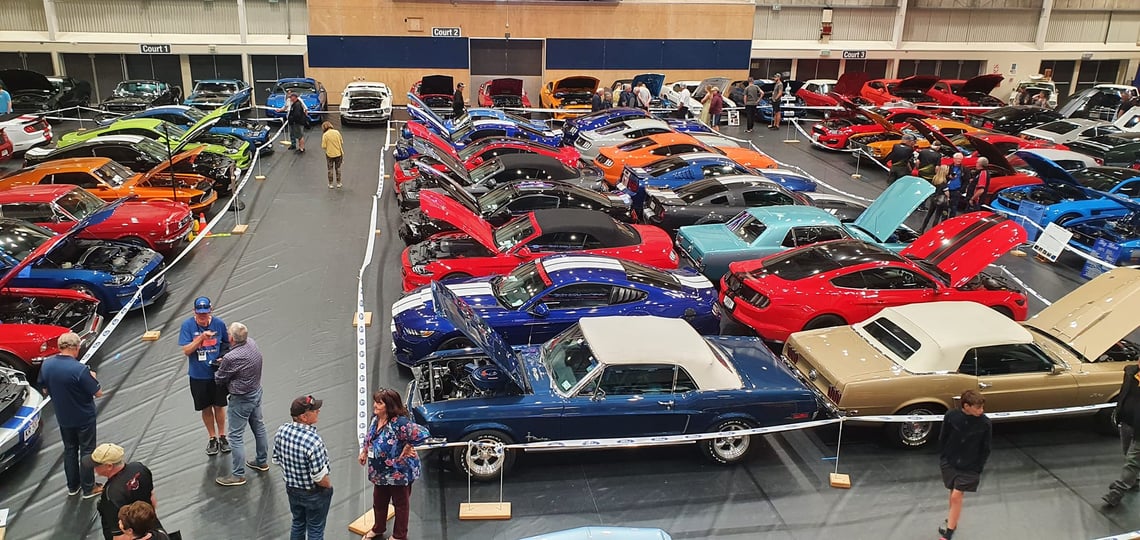 .
.
.
.
.
.
.
.
.
The 2022 National Ford Mustang Convention held by the Taranaki Mustang Club New Zealand on Labour Weekend, October 21 - 24.

(Thanks to Garry Jackson and Dennis O'Brien for the Burble convention articles)