2014 - 35th National Ford Mustang Convention
Canterbury Mustang Owners Club are proud to be hosting the 35th National Ford Mustang Convention celebrating 50 years of the Ford Mustang 1964 - 2014
Annual national conventions are a very big part of the life of the seven Mustang clubs across New Zealand. These conventions, always held on Labour Weekend, follow a defined rotation around the clubs, with Canterbury's most recent experience being 2014.
In October 2020, the national convention returns to Christchurch, with an underlying theme of welcoming all attendees to the "New Christchurch", and the multitude of new buildings, features and attractions that are re-shaping our city, alongside the traditional splendour of the iconic Avon River, our parks and gardens and beautiful tree-lined avenues.
The notes in these tabs give details of all aspects of the Ford National Mustang Convention, and are being updated progressively as planning proceeds, as new features are added, and as new sponsors come onboard.
Mustang conventions are special occasions, for both Mustang owners nationally and for the public. Here are some poignant words from authoritative Kiwi author Steve Holmes, in his book "Kiwi Mustangs", referring to the great event held in Christchurch in 2014.
"The year of 2014 marked 50 years since the launch of the Ford Mustang. So it came as no surprise that, all over the globe, Mustang clubs were hosting events to celebrate this milestone.
Here in New Zealand there were several such events, but the largest was held in Christchurch, and hosted by Canterbury Mustang Owners Club. This event not only celebrated 50 years of the Mustang, it was also the 35th annual Mustang Convention, and, as such, the Canterbury Mustang Owners Club pulled out all the stops.
The Annual Mustang Convention was held over four days with activities taking place on each day, but the highlight was the grand car show, which took place at the monstrous Turner's Car Auctions facility near Hagley Park. Two hundred and twenty-five Mustangs of all ages were housed in the building, from 1964, through the first local viewing of the 2015 sixth generation Mustang. Factory original and restored cars, customs, and race cars...everything was here. Such was the scale and significance of the 2014 Annual Mustang Convention, it was actually the largest single model car event ever held in New Zealand."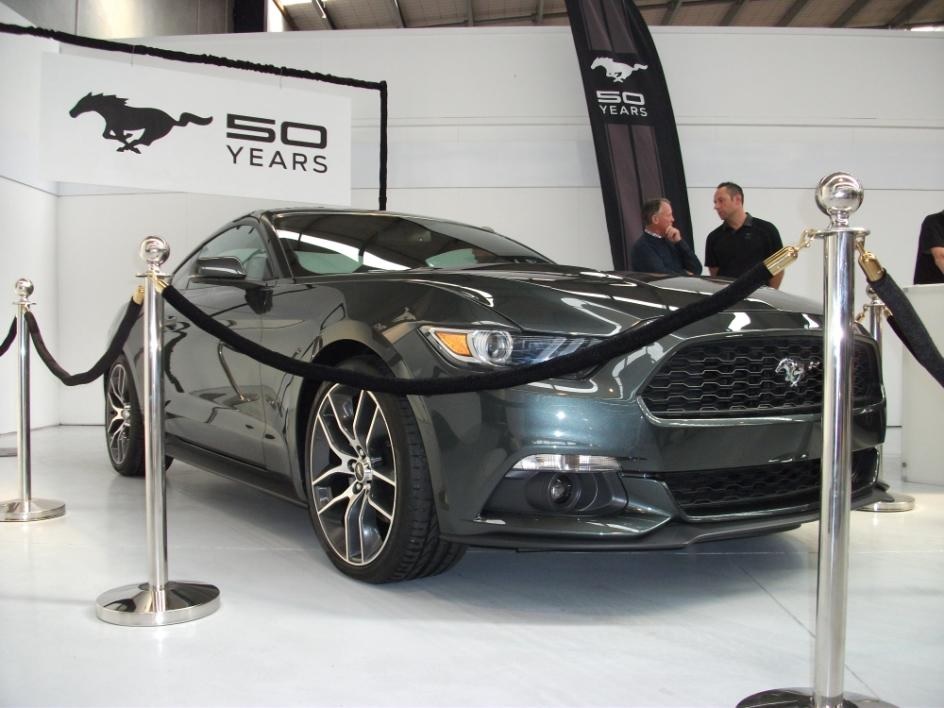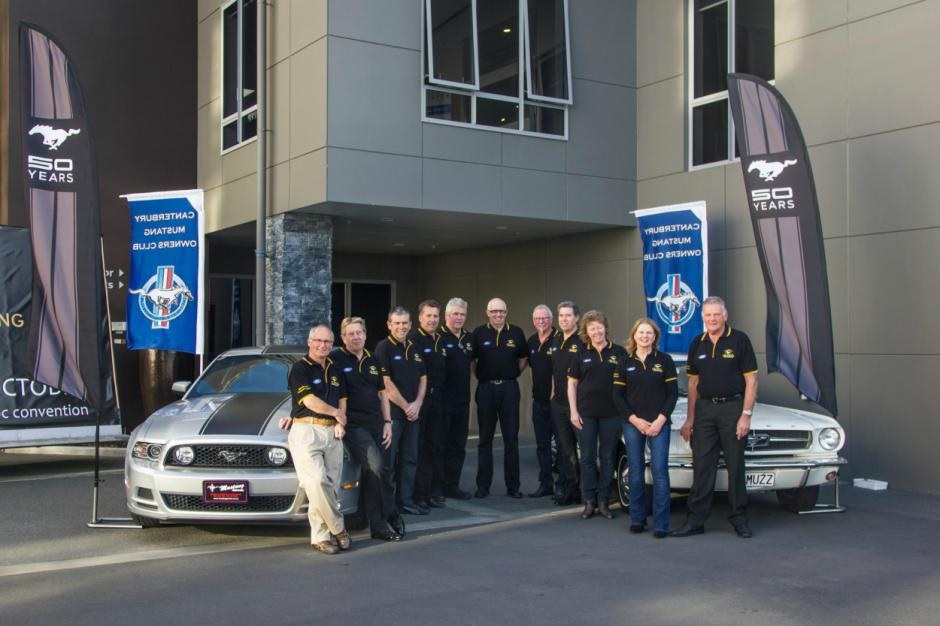 Coverage from Convention HERE

.
.
.
.
.
.
.
.
The 2014 National Ford Mustang Convention was held in Christchurch New Zealand on Labour Weekend, October 24 to 27.