2008 - 29th National Ford Mustang Convention
Hosted by the Canterbury Mustang Owners Club, in Christchurch, Labour Weekend (24-27 October) 2008.


On behalf of the members of the Canterbury Mustang Owners Club, I would like to invite you to attend the 2008 National Mustang Convention, being held in the Garden City of Christchurch, over Labour Weekend 2008.
The Convention commences Friday evening with Registration and winds up Monday morningwith a farewell breakfast, with a feast of events in between. In the following pages you will find a summary of events for the weekend.
For those who have attended an annual Mustang convention before, you will know that it's about mixing and mingling with other mustang enthusiasts from around the country, hearing their stories and admiring their beasts on display. This year is shaping up to be a real cracker and we sincerely hope to see you and your car down here in Canterbury at Labour Weekend.
A very big THANK YOU to all our sponsors. Without your generosity, this weekend would not be possible and we sincerely appreciate all of you for your great support of this event.
With the help of these sponsors, we look forward to setting the scene for an enjoyable and interesting convention weekend, so get the paperwork done as soon as you have finishedreading this booklet. As an incentive, to get yourself sorted early, there is a great prize onoff o see you in October!
Forbes Gourlay
President – Canterbury Mustang Owners Club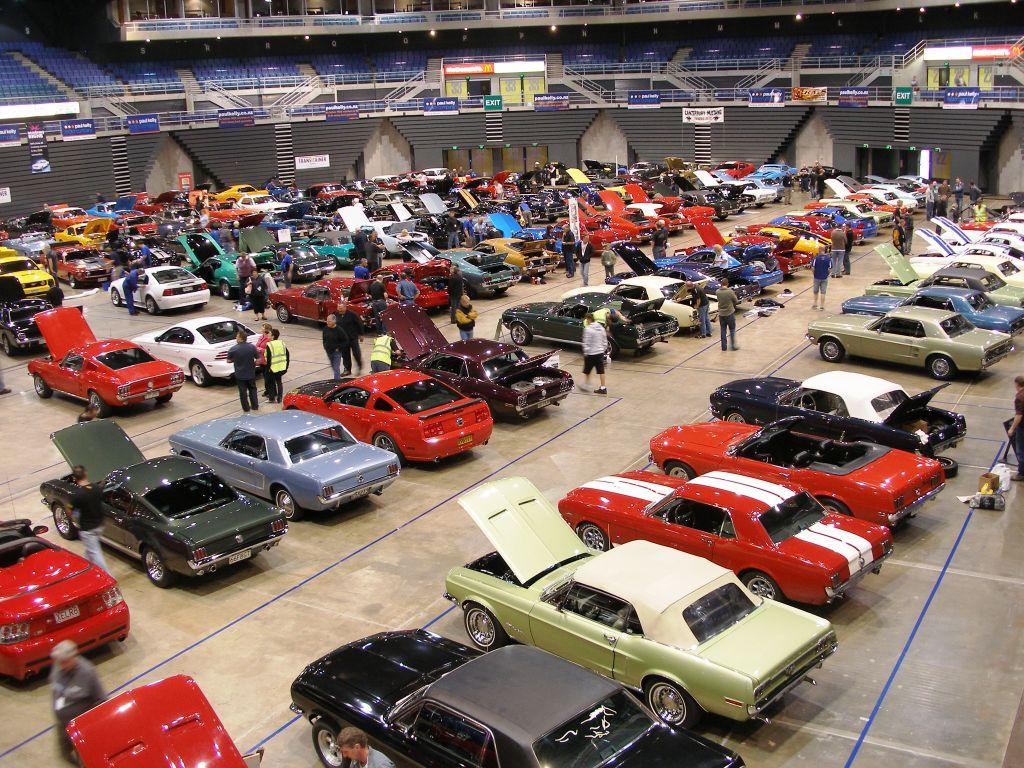 Coverage from Convention is HERE

Update # 5: 19 Oct 2008
Please note that final registrations closed 15th September.
Hi again from sunny Christchurch. Well registrations have closed and we now have over 260 people registered, and 150-odd cars in the show. WOW! This means it really is going to a great event and the Canterbury Club is really looking forward to hosting everyone here in the Garden City. Plans continue to develop and the team are really putting in the effort to make the event a memorable one. Registrations have now closed, so if you've left it too late, your going to miss out a really neat weekend. That's about it for now folks, so see you at Labour weekend!
Update # 4: 4 Sept 2008
Greetings Mustangers
We have made a great change to the venue for the Gala Dinner and Prize-Giving. We have decided to move this to the Christchurch Convention Centre, a much bigger, brighter and better venue which will better cater for our projected numbers and also provide and much more suitable location for what we have planned. As you can see from the picture below, this is a great location for this gala event. Registrations close 15 Sept.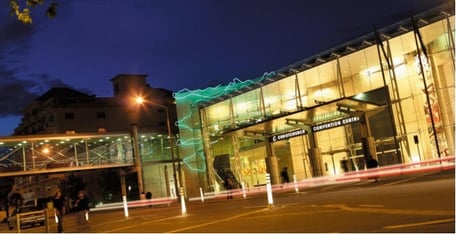 Registrations still percolating along. As of the end of August, we now have 84 registrations, with 171 people attending and 90 cars so far, with the Mustang Extravaganza Car Show. We are of course still looking for more registrations, so please, if you haven't sent in your forms yet, please do so ASAP. We note that there are still 10 rooms booked at the Latimer Hotel under the Mustang Convention, but we haven't received forms for. Registrations close on 15 September and that's not far away. A really great weekend is planned, so you'd better make it a priority!
* Update 9 Sept : Total registrants 200 and 103 cars
Please note that final registrations close 15th September.
The Westpac Arena is a great venue for a car show and we are aiming to have 150 cars on display (over half way there already), including some very rare (not to mention expensive) V8 beasts for the public to view. We have been very fortunate to have Paul Kelly Motor Company come on board as a major sponsor and with this advertising budget we expect to have in the vicinity of 3,000 people through the doors on the day of the car show. It is Paul's car that is featured on the car show poster below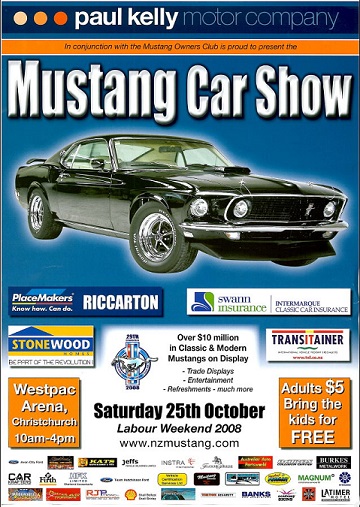 You won't want to miss the opportunity to be part of such a great display of Mustangs. Once again we'd also like to reiterate to club members that it's not all about winning prizes, but about sharing your passion and pride in your car with others. We would like to see your daily driver to the show room beauty and everything in between. This is about giving the public an opportunity to be awed by an amazing collection of V8 muscle. The greater the variety on display – the better the show for everyone. If you have queries about anything at all please don't hesitate to contact me or any of the people listed below. Looking forward to seeing you all at convention. Dallas
The Convention registration forms can be downloaded Here.
The Convention information booklet can be read Here.
ACCOMMODATION NOTE: There is no accommodation booking form: Hotel booking details are on page 4 of the Info Booklet
Latimer Hotel Bookings: When making your booking, please ensure you state that you are part of the Mustang Club block booking - booking reference number 8463
Rob Donaldson of the Mustang Centre has generously made his workshop available to visitors from the other Mustang Clubs during the convention weekend. He has a good sized workshop out the back of the Mustang Centre, complete with hoist etc. If you'd like to take Rob up on his kind offer, please contact him at the phone or email address above.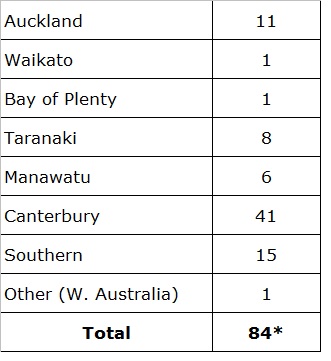 * Update 9 Sept : Total registrants 200 and 103 cars
Please note that final registrations close 15th September.
The Westpac Arena is a great venue for a car show and we are aiming to have 150 cars on display (over half way there already), including some very rare (not to mention expensive) V8 beasts for the public to view. We have been very fortunate to have Paul Kelly Motor Company come on board as a major sponsor and with this advertising budget we expect to have in the vicinity of 3,000 people through the doors on the day of the car show. It is Paul's car that is featured on the car show poster below